Mobile Recovery / Data Center
Recovery Trailers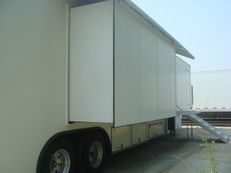 In addition to data center colocation and hosting, InfoBunker offers custom recovery & operations trailers to complete our disaster recovery solutions. These mobile data center trailers and other custom solutions allow our clients to facilitate operational recovery in an environment built to their specifications including computers, workstations, telephones, electrical power, office supplies and more. These 'hot sites on wheels' can be equipped with expandable sides with designs ranging from armored mobile command centers to mobile office recovery. Features such as air ride suspension and air kingpin for equipment safety are standard, along with generator power and 24 hour fuel tanks. UPS and any other features of a clients choosing are easily built into the solution.
Pricing starts at just $990 per month for our base package with space for 15 workstations. Trailer not required to stay on site.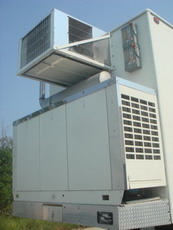 A small list of included amenities:
Ample Storage Compartments Under the Skirt for DR Supplies
Ample Power Bus - Even for the Most Demanding Data Center Needs
Redundant Industrial Cooling Packages
Hydraulic Lift Platform for Equipment
External Communications Jacks
On Trailer Generator and Fuel Supply
Fiber Connectivity To The Data Center When On Site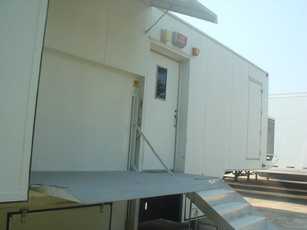 Options can include:
Kitchenette
Larger Fuel Tanks
Operations Center and Situation Screens
Radio and Satellite Communications Units
Restrooms
Sleeping Quarters
UPS
Please contact sales for more information.